Welcome

to your new creative

home
The Philadelphia Design Center is your creative home away from home.
Visit us to see how joining our growing community of designers will help you fulfill your creative dreams today.
We're on a mission to support your creative vision.
The Philadelphia Design Center (PDC) in a unique nonprofit coworking space built to support you by providing inexpensive access to office and studio space, design technology, equipment and more. Started by the national organization Partners for Sacred Places to help revitalize the historic community landmark, the Queen's Memorial building, we are committed to serving our city's diverse creative talent.
At PDC, you'll find the space, resources and freedom you need to explore various types of design and more!
We're your

typical

coworking space.
At The Philadelphia Design Center, we do things differently.
Yes, you'll find free Wi-Fi, meeting space, and bottomless coffee and tea like at most other shared workspaces... But you'll also gain access to the tools and space you need to bring your ideas to life! As a PDC member, you'll have a professional grade textile studio and some of the latest design technology right at your finger tips. We believe in the power of collaboration and your creative imagination. Join our growing community and make PDC your creative home away from home today.
Our current resources: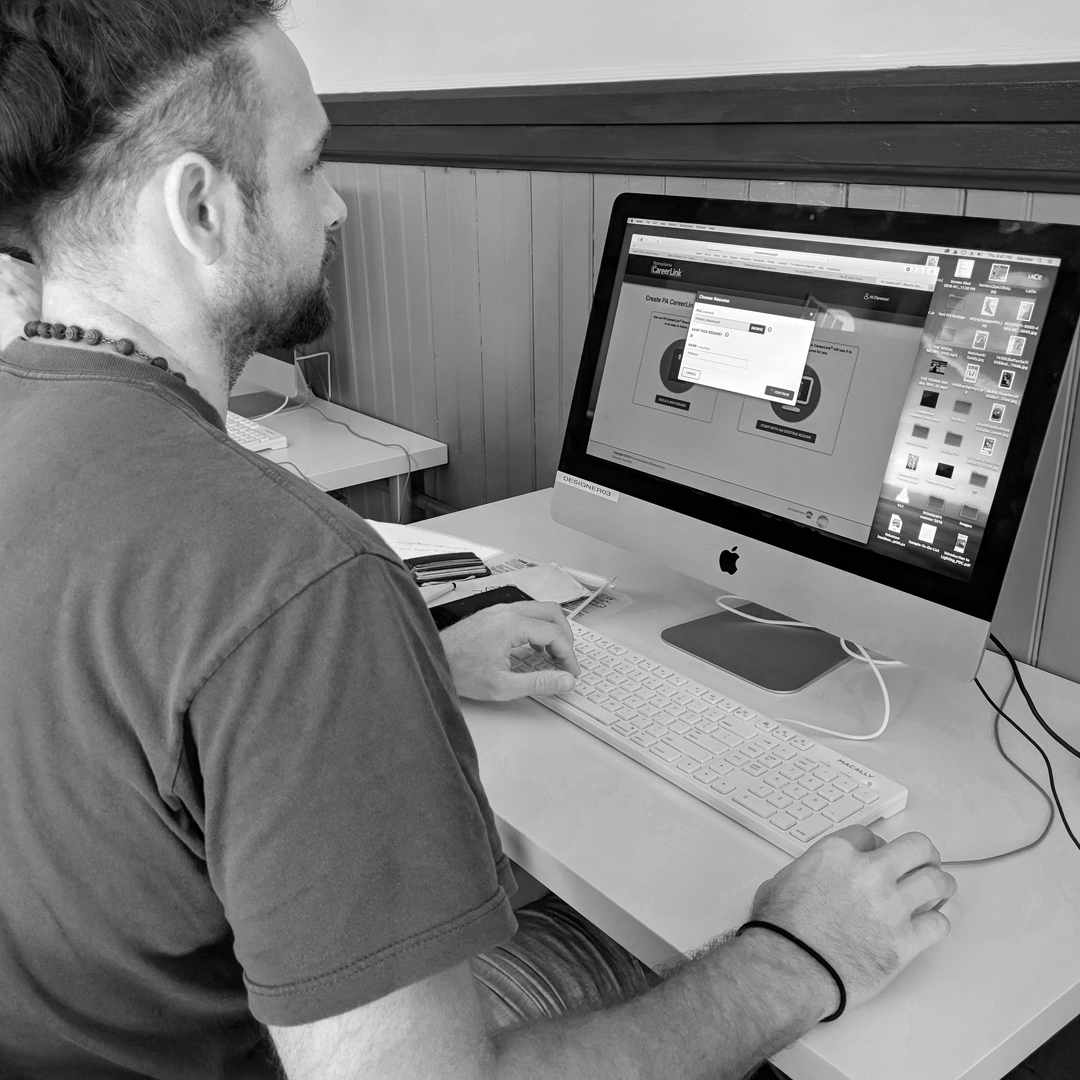 Our Digital Lab sponsored by Vectorworks has 10 Mac workstations, 3 Wacom tablets, a flatbed scanner, a color plotter and a B&W printer. All members gain access to our suite of paid software, which includes Vectorworks Designer, Adobe Creative Cloud, MS Office, Spotlight, Renderworks, Ableton Live 10, Lightwright and more.
IDEAL FOR: graphic designers, digital photographers, interior designers, video editors, set designers, lighting designers, architects, landscape designers, website designers, digital artists, and more!
The Textile Studio is equipped with 2 Singer sewing machines, 1 Juki serger, 2 irons, 2 progressional grade steamers, multiple wig heads and body forms, fabric dying equipment and a washer and dryer set. There's ample space for cutting fabric and a private dressing room for fittings.
IDEAL FOR: fashion designers, costume designers, prop creators, wig makers, craft makers, hobby sewers, textile artists, and more!
Our space includes a lounge area and conference table that can be arranged to fit a wide variety of needs. All members may reserve the space for small-to-medium sized meetings with your creative team and/or community group. Space and resources may also be reserved to host workshops, classes, discussions and other events.
IDEAL FOR: teaching artists, designers with small creative teams, community groups, and more!
Ready to create?
We can't wait to see what you come up with next!
PLEASE NOTE: New Membership enrollment is temporarily closed while PDC goes through a transition of management. Contact us at info@phillydesigncenter.org for more information.
PDC IS MADE POSSIBLE THANKS TO THESE GENEROUS Founding Sponsors: